Welcome to My Heavenly Treasures Personalised Storybooks
Hi there! If you are looking for a Gift that will be treasured for years to come, then why not give a Personalised Storybook?
With wonderful titles to choose from, both children and adults alike, get to enjoy reading about adventures, where they get to be the central character in the storyline.
What are we all About?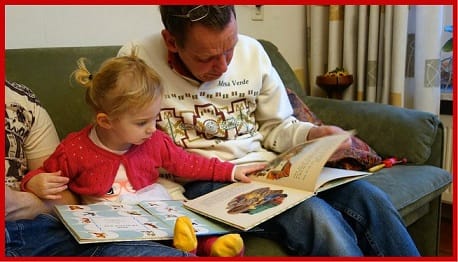 Creating these Personalised Storybooks is our passion. The added 'cherry on the top is when we hear things like:
"My grandchild loves the book! They just can't stop reading it!"
For over eight years now, we have had the pleasure of bringing joy to many homes with these treasures.
With the evolving Internet as our tool, we decided to expand our outreach and offer our services to more of you folks out there.
The Books that We Bring to You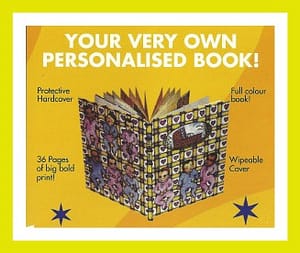 The star of the show is these books. With awesome titles to choose from, rest assured that you will be spoilt for choice.
Some of our bestsellers include:
The Train With No Name
This is a story about a little engineer and a train.
Defying the odds and overcoming challenges, this unlikely duo shows that no matter how small you may be, you can still make a difference.
Baby Arrival
Have a precious new addition to the family? This book is about the little one's arrival into the world. It records important events like their time of birth, the baby's weight and height, the hospital he or she was born in, etc. It also talks about the newborn's first interactions with their parents, siblings, and other family and friends.
Truly something that the child would want to read about when they are all grown up.
The Ballerina Princess
A wonderful tale of how your little girl passionately enjoys ballet. There is an upcoming ballet concert and she dreams of becoming the star of the show. All of a sudden, the main ballet performer is unable to carry on with the show. Looks like your little girls' dream may come true…..
Visit our SHOP to see all the other titles that are available.
How Personalised are these books?
We can make these books as personalised as you'd like them to be. You can add a Personal message to the book and include things like, 'Date it is Given' and 'From whom'.
In addition, we can add in a photo sleeve or an onion skin to give that extra personal touch to the book. The only exceptions are, 'Graduation' and the 'Wedding' or 'Anniversary' Book, as these are priced differently and they come with photo sleeves already included.
How do I order?
Here are the Simple Steps to order(or WATCH THE VIDEO ON HOW TO ORDER HERE):
Choose Your Title (from our Shop)
Fill in the Order Form (you will find this below the Product Description)
Select Onion Skin or Photo Sleeve (this is

optional

with all Standard Books)
Checkout
Make Payment
Wait for your Book to arrive
What is the Price of the book?
The Standard Book

costs R30.

Graduation and Wedding or Anniversary Book

cost more depending on how personalised you would like it, for example adding more photo sleeves, etc.
How do I get my book?
Once you have ordered your book and made the necessary payment to our account, we will arrange for the delivery/pickup of your book.
We have a pickup point for the following areas in the south of Johannesburg only. These are Lenasia, Lenasia South, and The Glen Shopping Centre. Please note that no delivery fee is applicable for pickup.
 DELIVERY 
Please note that for orders that need to be delivered nationwide, you will be given a quotation regarding the courier fee upon checkout. On approval of fees, and proof of payment received, your order will then be dispatched to you.
How long does it take for my book to be ready?
After your successful placement of an order, which involves, the completion of the relevant form(s), confirmation of payment, and subject to the availability of stock on hand, we take approximately 3 to 5 working days to get your books done.
Should there be a problem with the order, we will notify you immediately.
Contact Us
Thank you very much for visiting our website. Please feel free to have a look at the other titles on offer. Should you require any further information, please don't hesitate to contact us.
We are here to help You.
Have a Fantastic Day and Don't Forget to Live every day to its Fullest.
Sincerest Regards
Roopesh and Reshma Govind